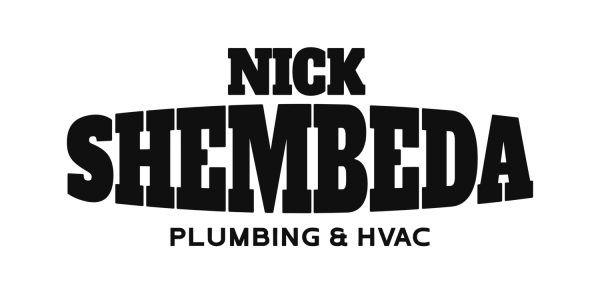 PLI installers are constantly innovating. Recently, ShembedaPlumbing & Heating, LLC in New York used a variety of our products to provide a long-term solution to a homeowner who had experienced recurring sewer issues for years. They overcame a pipe collapse during prep and still completed a 70' shot in a single day!
Shembeda Plumbing has been a PLI customer for 1.5 years and isn't looking back because, "Perma-Liner carries everything we need to get our lining jobs done." We interviewed Shembeda Senior Field Tech Alex Woodhead to get the details on this installation project, his advice for fellow CIPP installers and his feedback on PLI products and service.
Date of Interview: 10/1/2020
Interview With: Alex Woodhead
Job Title: Senior Field Tech
Name of Company: Shembeda Plumbing & Heating, LLC
# of Years as a PLI Customer: 1.5
Names of People Performing the Install: Alex Woodhead, Mark Braithwaite and Bryan Orcutt
Date of Install: 9/10/2020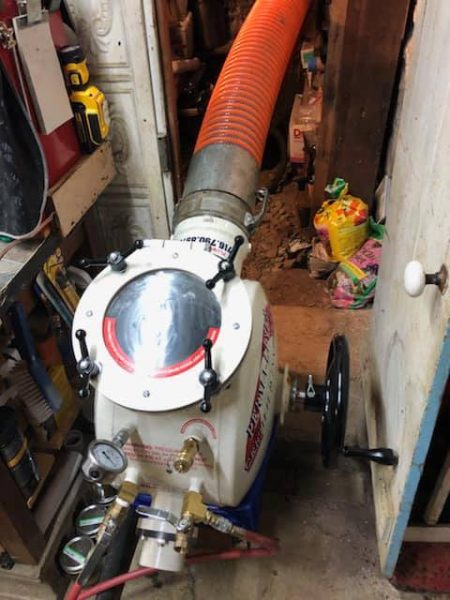 Q: What were conditions like for your customer before you got the call for the job?
A: This house was backing up every year. The pipe was in really bad shape, so we had to do quite the cleanout to get it open enough and flowing to buy them time before lining it for a more permanent fix.  When I explained the Perma-Liner permanent fix we could install, she was absolutely ecstatic! After all the years of drain cleanings from other plumbing companies in the area, no one ever told her lining was an option. I could see the relief on her face knowing there was a solution to her sewer troubles. Like many other homeowners, she explained, "I'm not going anywhere. This is my home. This is where I raise my kids, and I'm astonished that you're able to do this for us. Thank you."
Q: What PLI products were used for the install?
A: We use a Perma-Liner Trailer that is fully equipped with everything we need for the job. Including but not limited to: 30″ Inverter, Stinger, Compressor, Electric Roller with Wet Out Table, Picote Maxi Miller, Liner, Resin, Cal Tube and Inversion Heads.
Q: How did you cure?
A: We steam cured the liner.
Q: How long was the shot?
A: 70' of 3mm scrim liner.
Q: What type of resins were used?
A: Perma-Liner's A Resin and B Heat Assist.
Q: Can you provide an overview of the install?
A: When we arrived to the job, we started cleaning the sewer and prepping for the shot. There was a lot of scale build-up on the cast iron pipe to get through, which took a while. As we were cleaning, my Picote tool was within 2 feet from the end when the pipe collapsed and my tool got stuck in the pipe! We needed another access point to shoot the liner, so we went to the front of the home where the sewer exited the house and dug up the concrete in the basement floor and used that as the access to the sewer. Once the liner was shot, Bryan and Mark completed an entire basement repipe to tie into the new sewer.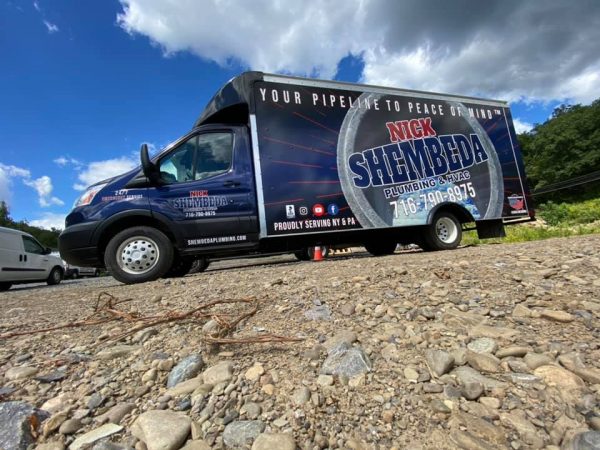 Q: How much time did the install take?
A: On this particular job, we got there in the morning, and with the pipe collapse during prep, we didn't start lining until about 4:30 p.m. The total time to line and cure was about 4 hours, and after everything was picked up, we left the job by 9:30 p.m.
Q: How did PLI products help with the install?
A: We have a fully equipped 22′ trailer that's completely outfitted with Perma-Liner equipment and material — Inverter Drum, Stinger, Compressor, Picote Maxi Miller, Electric Wet Out Table with Roller, Liner, Resin, Inversion Heads. Perma-Liner carries everything we need to get our lining jobs done. We also have a Mini Inverter that we use sometimes, too, but for this job, we used the big one.
Q: Do you have any advice for a fellow installer or someone thinking about getting into the CIPP industry?
A: We've been doing really well with lining. We've shot a lot of good liners even in tricky areas. We're the only ones in our area. A customer let us know, "People are talking about you and what you're doing as far as not having to dig up everything. I mean you literally shoot it and it's done in one day. Just wanted you to know people are talking about what you're doing so keep up the good work!" There's a lot of success to be had in this industry, but to be clear, it's a business you need to have a CIPP expert for. You will learn a lot as you go. Lining is one of those things that you'll continue learning on what you can line and what you can't. First, there are the basics and then more advanced jobs like shooting into a Y or shooting through some 90s, for example. The community of trainers and other installers that have years of experience in CIPP/lining with Perma-Liner products is really helpful as you continue to learn.
Q: I know you've been a customer for 1.5 years. We thank you for your business and your time today. One last question, is there anything you'd like from Perma-Liner that we don't currently offer?
A: Lining with Perma-Liner equipment and material is great, and we've even talked about how we'd love to be lining every day. We've been offering a full range of plumbing and HVAC services for years, so we will continue to offer our range of services for our customers. Since it's an industry that you really need experts for and there are different levels of difficulty on some lining jobs, I'd like Perma-Liner to offer additional levels of training for us as we grow in our careers and as we grow our crew so we can get more lining jobs done!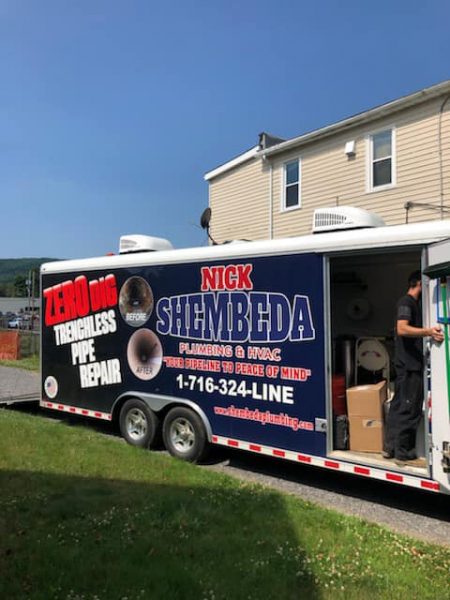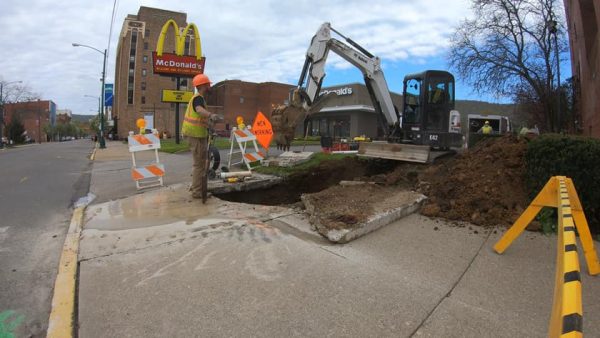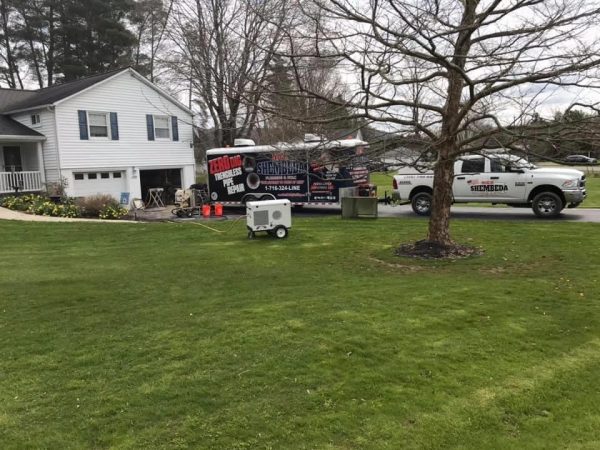 The No-Dig Solution You Can Trust
Perma-Liner™ (PLI) is the leading manufacturer and supplier of trenchless pipeline rehabilitation equipment & materials in North America. Since 1999 PLI has developed systems to rehabilitate existing sewer systems without excavation.